Comunicato del presidente dr Papaccioli per la dipartita di Veniero Molari, figura illustre del motorismo storico e testimone di una profonda conoscenza nel mondo delle auto d'epoca!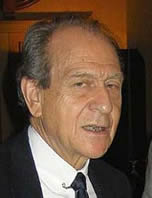 E' mancato al mondo della cultura e del motorismo storico Veniero Molari , ne sentiremo tutti la mancanza, una preghiera per lui.
We received the very sad news that Dr. Veniero Molari suddenly passed away! This is a great loss for FIVA and for the historic vehicle movement.
With a great shock and in deep mourning we have been informed of the passing away of Dott. Veniero Molari, vice-chairman of the Technical Commission of FIVA.
He has served within FIVA since the beginning and had several positions in the Technical Commission over the years. His enormous knowledge and his firm convictions have supported the Technical Commission for such a long time that his absence will call a big gap!
He had a great part in building up FIVA and its Technical Commission to its today's importance.
But all members of the Technical Commission and its Working Group will also miss a good friend and will remember him as such!
Rainer Hindrischedt
Vice-president and Chairman TC